Our Blog
Learn more about isokinetics, isometric, isotonic, and passive testing in addition to our products.
Isokinetic strength training is a type of exercise that focuses on improving muscle strength and endurance through a specific range of motion. This training method involves using specialized machines that provide resistance to movement at a constant speed. In this...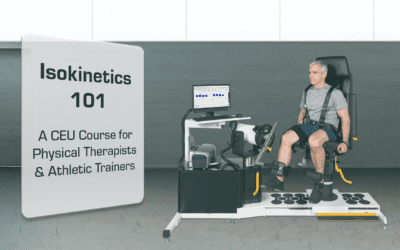 By far one of the most underused applications of isokinetic dynamometers is the isometric strength test. Why? Because it's the ideal way to assess strength for most of the patients walking into physical therapy clinics. What's the problem with manual muscle testing?...