The HUMAC Upgrade
For the Biodex or Cybex extremity system that's still in good mechanical order.
Will the HUMAC Upgrade work for your existing extremity system?
If the CYBEX or Biodex Isokinetic Extremity System you already own is in good mechanical order but the software and computer are holding you back, then HUMAC can help!
The HUMAC replaces the outdated software, computer, and controller of an existing isokinetic machine with the latest technology and features to bring your system up-to-date. With HUMAC, your entire staff will be able to use the existing machine for measurement, training, or research.
Scroll down to see a complete upgrade happen in timelapse format.
Below you'll find a list of eligible systems to receive the HUMAC Upgrade. Contact our Sales team to learn more and get a quote.
Biodex System 3 and System 4
CYBEX (330, 350, 6000, NORM)
Innovating Since 1982
In 1982 CSMi was the first company to upgrade a CYBEX II Isokientic Extremity System with an Apple //e computer running our HUMan Assessment Computer Software (HUMAC). Since then over 2,000 CYBEX and Biodex Owners have upgraded to HUMAC for a fraction of the price of a new machine. Once updated, you will always have the option to keep your software current because the latest versions of HUMAC are always backwards compatible.
Find out just how useful your CYBEX or Biodex can be with HUMAC.
Curious about how easy it is to interpret data from your extremity system on the HUMAC Software? Check out our page of sample reports to see real-life examples.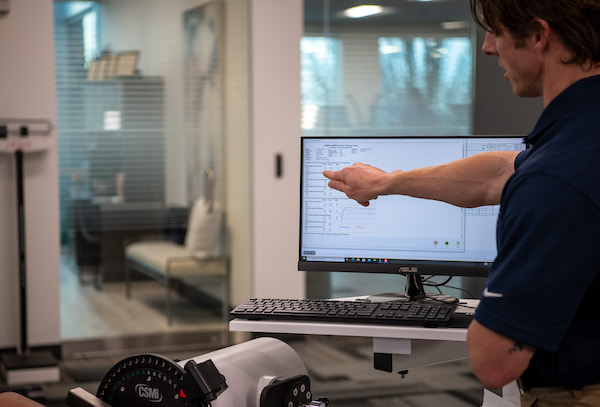 Our sales team will get you all the information you need to decide if the HUMAC Upgrade is right for your existing Biodex or Cybex extremity system.